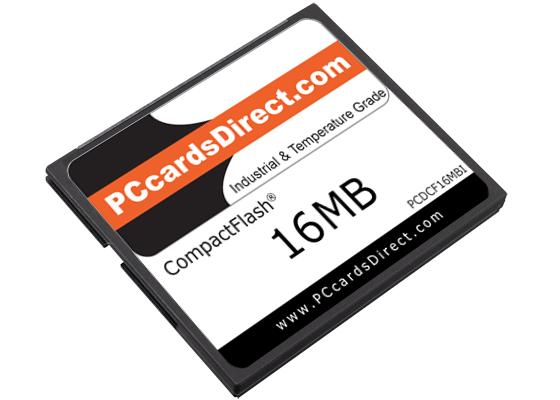 Industrial Compact Flash
Industrial compact flash cards are offered in a variety of configurations.  Many users have been using this 50 pin CF card standard for many years.  However, now they may have noticed a shrinking supply of these cards available on the market today.
The market for SLC compact flash cards is shrinking as some industries transition to other formats such as Secure Digial SD cards and SLC USB drives.
Legacy equipment still in use today still require the traditional compact flash card in its multiple configuration formats.  Customers still requiring 16BM, 32MB, 64MB, and 128MB or higher cards may view the complete offering of industrial compact flash cards at www.SSDsDirect.com.  If you require special configurations such as fixed bit, or UDMA contact customer service or post your request here.  If you would like to test a card for QC we urge you also post and contact customer service so a sample can be made available to you.
System builders and repair facilities still using compact flash will greatly benefit for the highly compatible chipset supported by many legacy equipment still in use today.
Oil and Gas industries still use compact flash cards in their systems for testing, data logging and data storage.  By continuing with SLC compact flash cards you can be assured your data will be safe as it has been in the past.
For those who have been using commercial grade compact flash cards we urge you test and qualify our industrial compact flash cards temperature rated at -40C to +85C, shock rating of 2000G, Vibration tested to 15G peak to peak, Altitude rated 50,000 feet.
For additional information on industrial compact flash please post your questions or comments here.
You may also e-mail customerservice at SSDsDirect.com for more information.